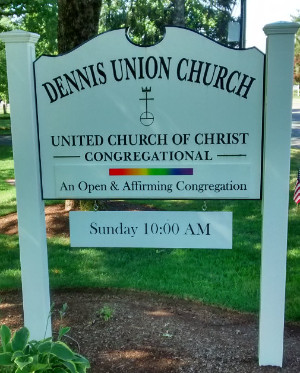 Believing that everyone is a child of God, it is with joy, and in the love of Christ, that we welcome all persons into the full life, ministry and mission of Dennis Union Church. We choose not to turn away anyone whom Christ would welcome.
We affirm the dignity and worth of every person including, but not limited to, people of every race, ethnicity, age, gender, gender identity or expression, sexual orientation, physical or mental ability, family structure or economic circumstance.
We celebrate God's creative love shown in the wide diversity of humanity and the unique gifts each of us brings to the world. It is our intention to love one another as Christ has loved us.