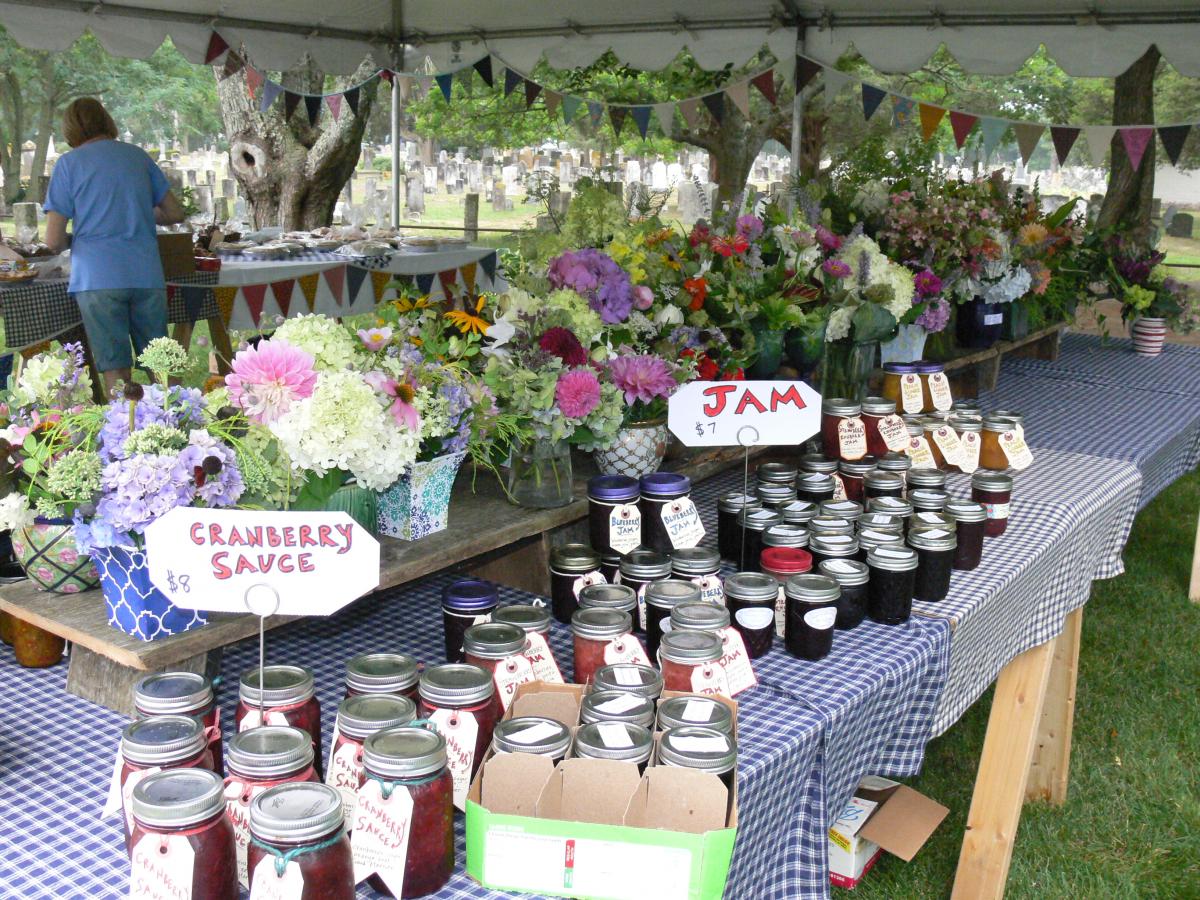 It's almost time to get rolling for making goodies for our August Auction & Bazaar!
There will be three sessions in the new kitchen:
June 27:  Jams & Jellies - 9:00 to 2:00
July 11:  Pickles & Relishes - 9:00 to 2:00
July 25:  Pies - 9:00 to 2:00
(These will be fresh frozen and baked the day before the fair.)
August 11: Flower Arranging - 10:00 to 1:00
(In the Board Room)
Our bouquets are some of our best sellers.  If you want to donate cut flowers…GREAT!
We will, of course, want many individuals to bake fresh pies, cookies, cakes and breads, and to make big batches of homemade baked beans.
Also, this year, we are trying to introduce some handcrafts.  Do you make something cute and appealing?  Do you sew something irresistible?  Do you knit?  We would love to sell your treasures!