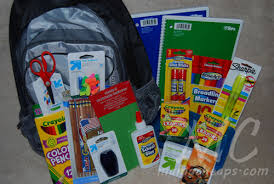 Each month an organization is designated as the recipient for donations of items they need to fulfill their mission here on the Cape.  
Our donation target for August is backpacks -- and the school supplies to fill them!  These will be taken to the Massachusetts Society for the Prevention of Cruelty to Children (MASPCC) so they can help children be prepared for a good start for the new school year.
Thank you for everyone's devotion to our neighbors in need.